Spring comes to Bistroteka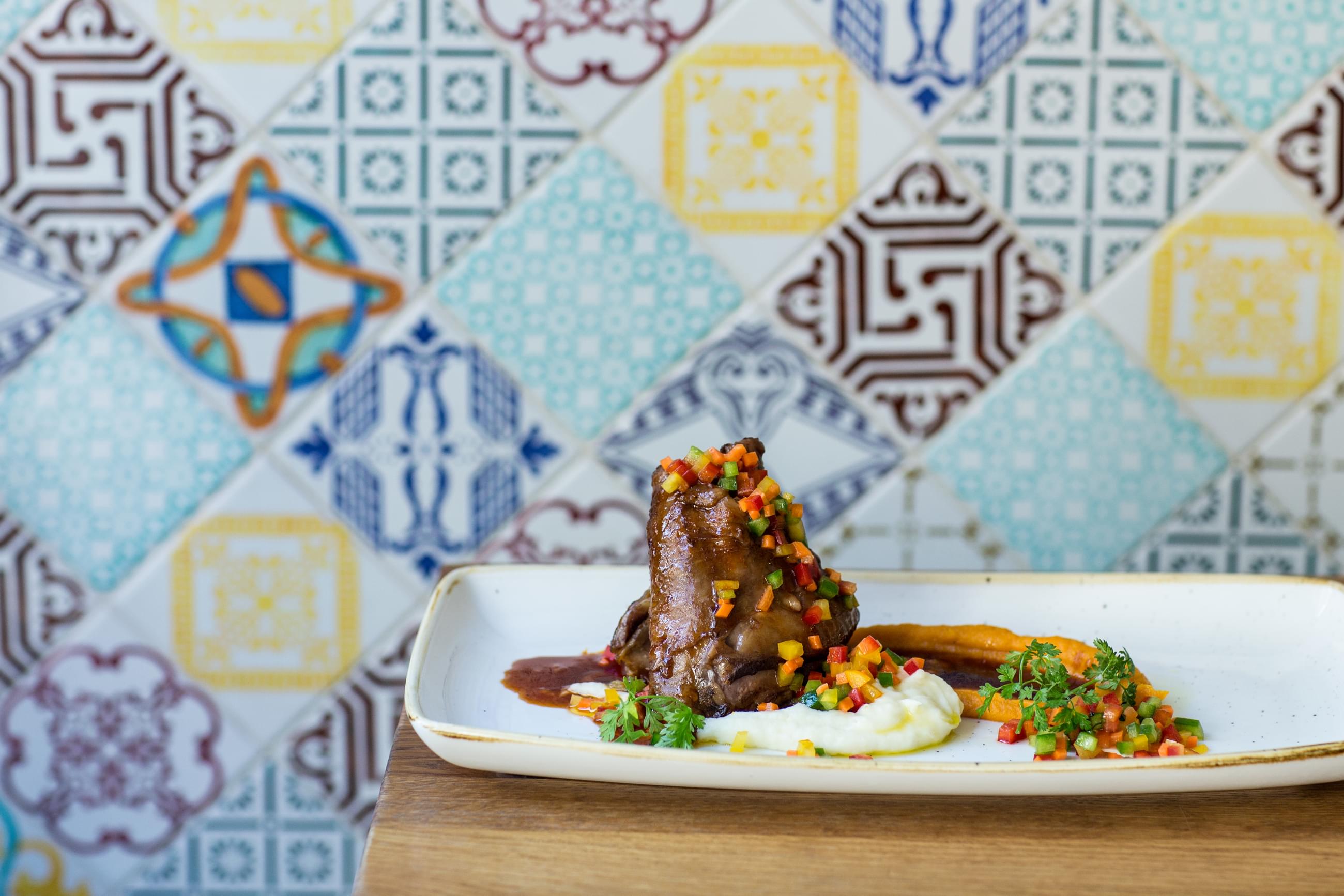 The new season brings new possibilities in the kitchen. All winter we were waiting for all types of spring herbs and vegetables, so now we really enjoy having them on our new spring menu. Come taste and enjoy the hospitality of sunny Italy.
Just like we remove our heavy coats in spring, our plates are lighter as well. This is reflected in all parts of our menu, even the starters. Our strong beef broth with Brussels sprouts is replaced with chicken broth with capelletti stuffed with chicken liver and parmesan. The potato cream from the winter menu switches to a delicious eggplant soup with poached egg, and a less well-​known vegetable, puntarelle. It is a special Italian vegetable related to chicory. That's why the bitter taste is similar to dandelion and fennel.
For pasta, we strongly recommend you try the paccheri puttanesca with marinated anchovies. Paccheri is a pasta originating from Campania and Calabria. Paccheri is reminiscent of cannelloni, and can be filled or served with a sauce, like we are. Among the stuffed pasta on our menu, we now include ravioli stuffed with prawns, velouté from shellfish, with cherry tomatoes and bottarga.
From the main dishes, we love the lamb knuckle. It is served with potato and carrot purée, a finely chopped vegetable tartare, and a demi-​glaze sauce. All the fish lovers will be happy with our new monk fish dish, with garden pea purée, carrots and squid chips.
Visit us at La Bottega Bistroteka! Reservations are possible via email bistroteka@labottega.cz or via our reservation page.