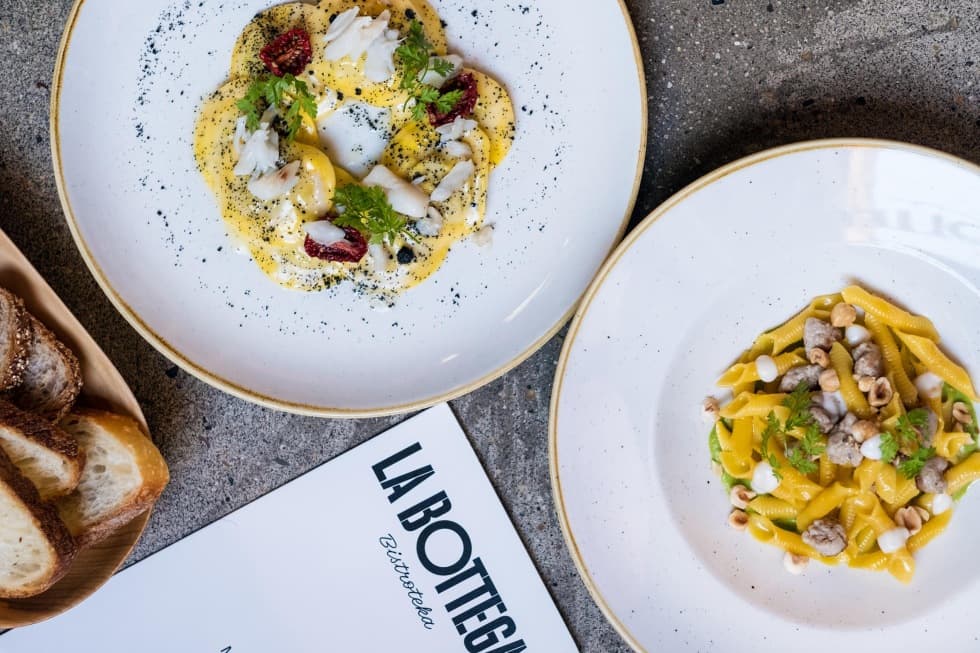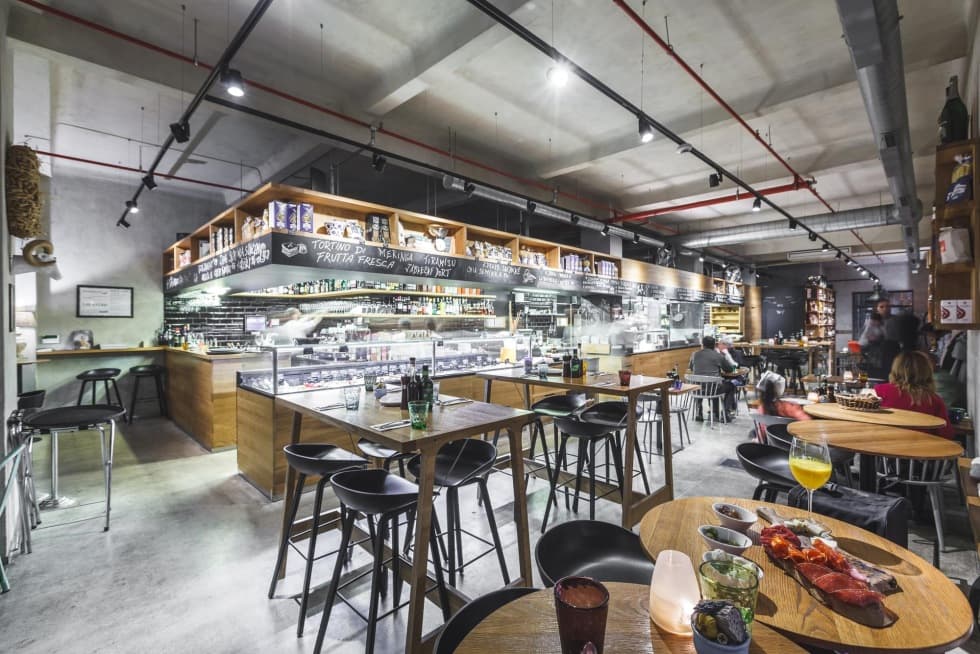 LA BOTTEGA BISTROTeKA
Bistroteka is well known spot for all foodlovers in Prague - bistro with Italian delicatessen that offers only the highest quality products. Riccardo Lucqueand and his business partner Ondřej Rákosník opened it in September, 2014.
Visit another gastronomic paradise where you can enjoy an authentic Italian breakfast or delicious lunch. Our selection of a la carte meals can be also prepared to take away.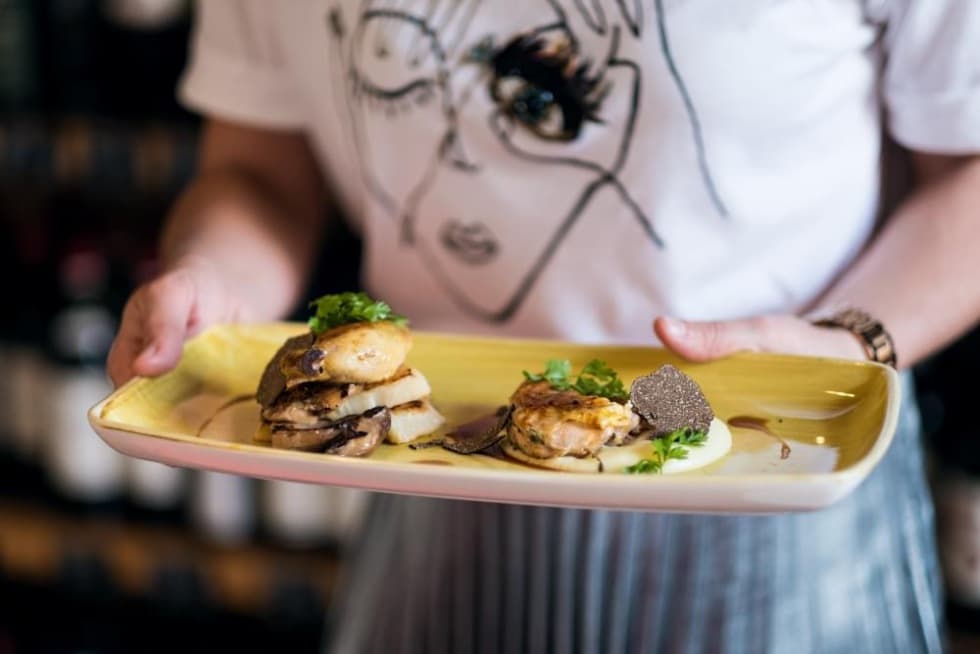 Some offers are simply better than others. And that's exactly the new Autumn menu from La Bottega Bistroteka. The modern concept of Italian cuisine created by chef Tomáš Mezera and his team will not disappoint you. If Bistroteka was your favorite summer spot for your gastronomic experience, then we promise Autumn will be the same.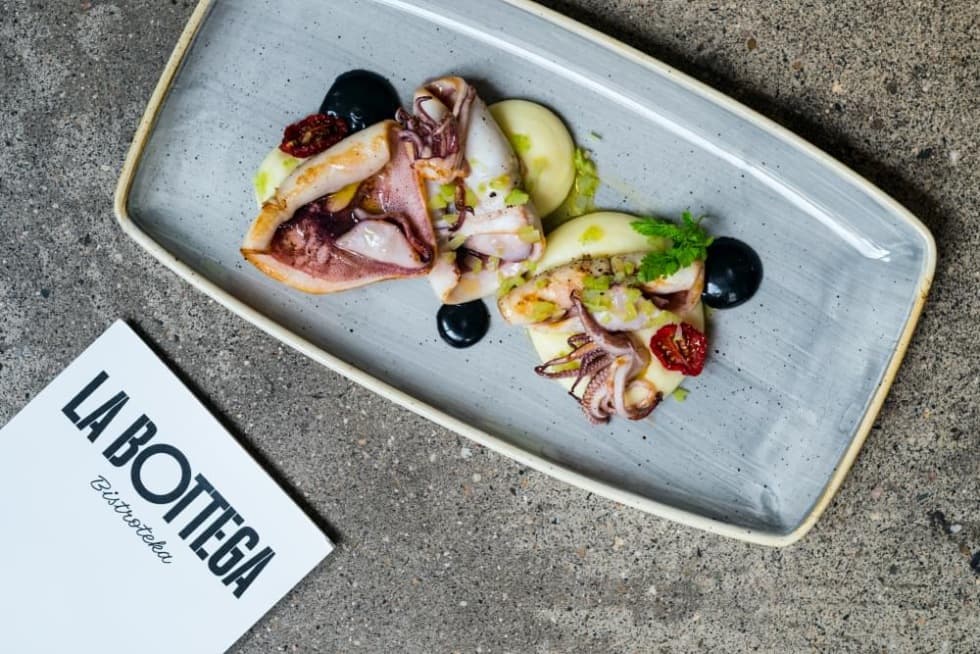 La Bottega Bistroteka is the place where food lovers meet. To prepare a summer menu is always a great challenge.
MENU
Every month there will be a new menu waiting for you. Begin your gourmet experience with our carefully chosen starters; you can continue with soups and pasta and you can choose from a wine selection of main courses.

Every morning you can start the day with Italian delicacies, excellent coffee and egg breakfast. At lunch time we´ll offer you a delicious specials made from seasonal ingredients.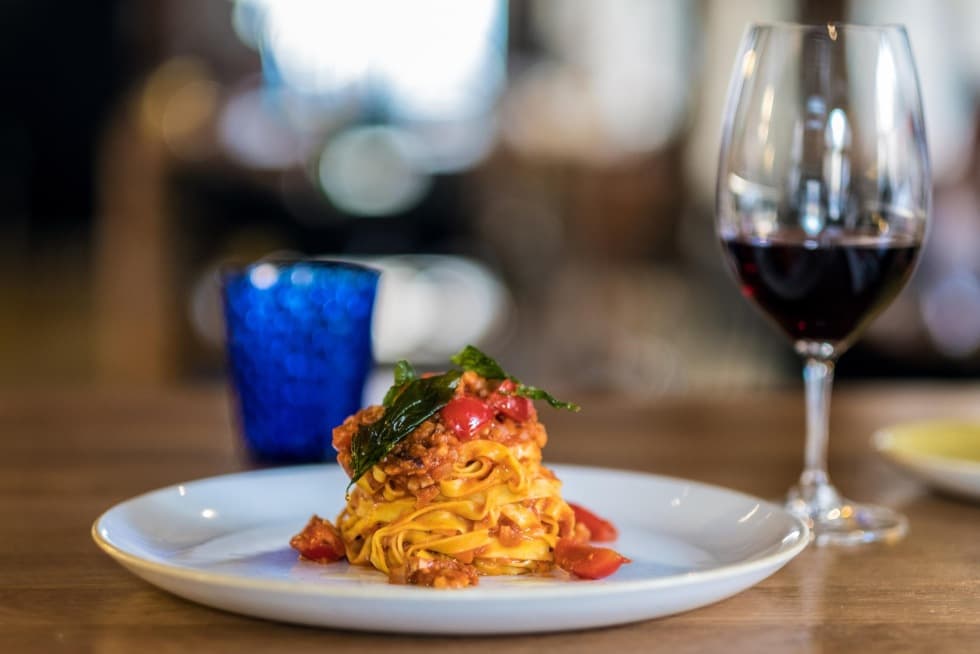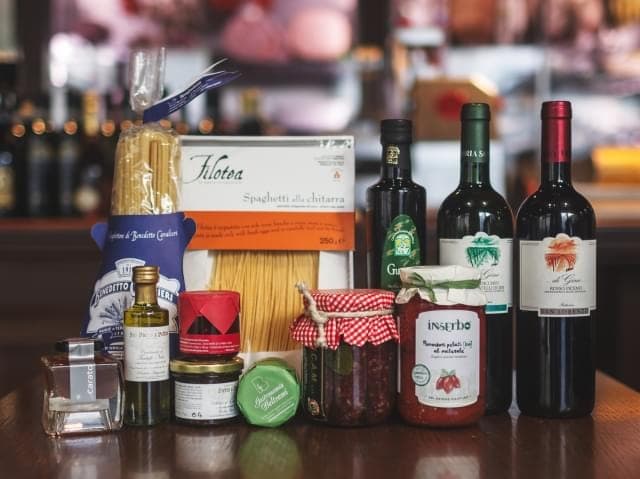 PEOPLE AND PRODUCTS
Owner Riccardo Lucque focuses mainly on import of typical Italian products that have not been introduced to the domestic market and organic products from small Italian suppliers.

The fresh pasta is home made and are produced in our La Bottega Tusarova while all dry pasta is from Benedetto Cavalieri, who owns a factory for traditional Italian pasta. Native baker Mimmo, who comes from Altamura, bakes the genuine Italian bread. Cheese and olive oils are made by Vittorio Beltrami. Coffee is delivered by Gianni Frasi, a master of Italian coffee.