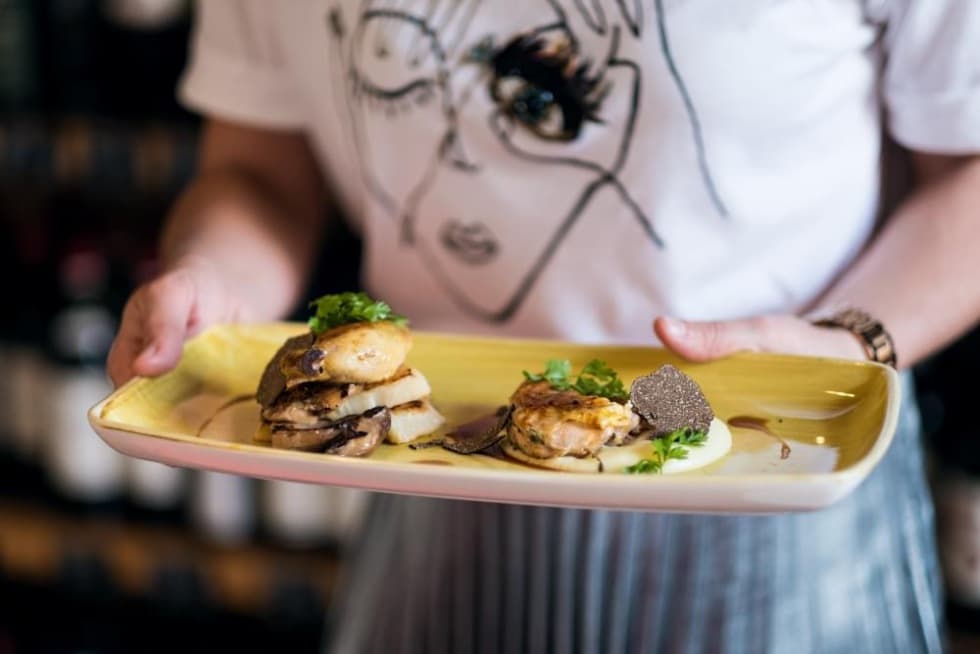 Some offers are simply better than others. And that's exactly the new Autumn menu from La Bottega Bistroteka. The modern concept of Italian cuisine created by chef Tomáš Mezera and his team will not disappoint you. If Bistroteka was your favorite summer spot for your gastronomic experience, then we promise Autumn will be the same.
Let's get right to the Autumn menu. The seasonal soups are fish broth with root vegetables and squid polpettone or creamy bean soup with rabbit kidney ragout.
As an appetizer, we offer beef tartare with caper mayonnaise and potato chips.
Other new dishes that you cannot ignore are parmesan risotto with pulled lamb meat and pepper paste.
Or from pasta tagliatelle with moscardini ragout, tomatoes and fried basil and onion ravioli with poached cod cheeks and aceto di moscato sauce or garganelli with Lacinato kale, salsiccia, Pecorino cream and hazelnuts.
Our main courses now include baby corn fed chicken with baked celeriac and marinated mushrooms or grilled octopus with pumpkin purée, squid sauce and enoki.
We are happy we can rely on Bistroteka. It is a pleasant place for us in the center, with great cuisine, friendly service, and a cozy atmosphere. It's a place where we will return again and again.
Visit us at La Bottega Bistroteka! Reservations can be made online, via email at bistroteka@labottega.cz or via our reservation section online.